What It Costs: AZ Same Day Cleaning Rates
Discover transparent and competitive pricing for all our cleaning services at AZ Same Day. From carpet to tile cleaning, get detailed rates and packages tailored for homes and businesses. No hidden fees, just quality service.
Dive into 'What It Costs' at AZ Same Day and explore our transparent and competitively priced cleaning services. From carpets to tiles, our rates are among the best in the industry, designed for both homes and businesses. Experience quality service without the hefty price tag, and rest assured, there are no hidden fees with us.
3 Rooms – $99:
Our entry-level package is tailored for homes or businesses with smaller spaces. This package is especially suitable for apartments, individual office rooms, or small homes. The pricing ensures you receive our top-tier cleaning services for three distinct rooms at a competitive rate.
 4 Rooms – $129:
Ideal for medium-sized homes or larger office spaces, this package offers excellent value. By extending our services to four rooms, we provide a seamless cleaning experience throughout, ensuring each room gets our expert attention.
 5 Rooms – $179:
This package is designed for larger residences or extensive commercial spaces. It's an all-inclusive offering ensuring that even the most expansive spaces receive uniform, thorough cleaning. With this package, homeowners or businesses with more considerable footprints can ensure consistency in cleanliness across all rooms.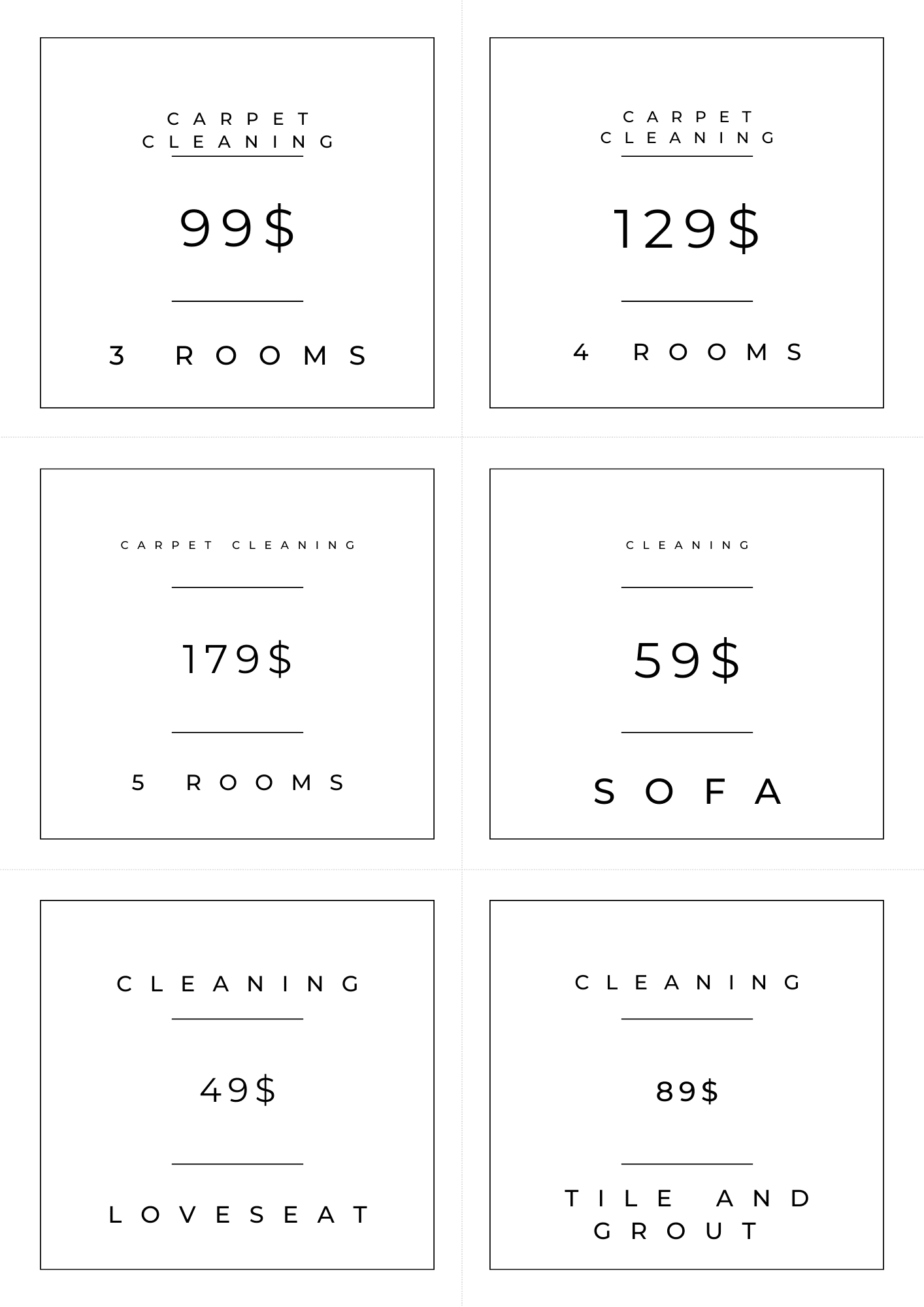 AZ Same Day Cleaning Services
Where Quality Meets Affordability
At AZ Same Day Cleaning, we recognize that carpets vary widely. From cherished area rugs to modern wall-to-wall installations, each presents unique challenges. Pet marks, wine spills, or daily wear and tear, every stain requires a specific touch. Different fibers and designs demand personalized care. Recognizing this, we tailor our cleaning strategies to each carpet's story. To ensure the best treatment for your piece, call us today for a free, custom quote tailored to your needs.
Bring the shine back to your tiles and rejuvenate old grout with our specialized cleaning service. Whether it's the kitchen, bathroom, or any other tiled space, daily activities can take a toll.For the unbeatable price of $89. Not only does our service enhance the aesthetic appeal of your tiled spaces, but it also ensures a hygienic surface, free from mold, mildew, and accumulated dirt. Trust AZ Same Day Cleaning to deliver impeccable results, ensuring your tiles and grout are spotless and gleaming.
Your Local Expert: Offering Premium Carpet Cleaning in Phoenix, Scottsdale, Tempe, and Beyond – Find 'Carpet Cleaning Near Me' with AZ Same Day!"
I had some tough carpet stains that I thought were impossible to remove. But AZ Same Day Service's team worked their magic, and my carpets look as good as new. I highly recommend their services!
I was hesitant to try a new carpet cleaning service, but AZ Same Day Service surpassed my expectations. Their team was friendly and professional, and their 3 rooms of carpet for $59 deal was a steal!
AZ Same Day Service's tile cleaning service is amazing. They transformed my bathroom tiles and made them look like new. Their team is professional and efficient, and their prices are unbeatable.
I appreciate the commitment to eco-friendliness that AZ Same Day Service has. Their green cleaning products are safe for my family and pets, and their cleaning results are excellent.